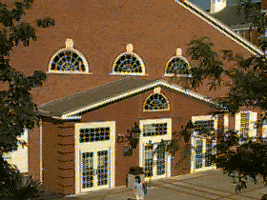 Registrar Offices

Records Hall
College Avenue Campus
620 George Street, Room 140
New Brunswick, NJ 08901
Map

Office Hours: Monday - Friday
8:30 AM - 5:00 PM

Office Of The Registrar, New Brunswick
Recent News and Announcements
The Office of the Registrar – New Brunswick has moved to Records Hall at 620 George Street in New Brunswick.

We are co-located with the Office of Financial Aid while the Administrative Services Building is under construction.

There are visitor parking spaces (30 minute limit) located behind Records Hall, use George Street entrance.
Important upcoming dates for students include:
February 18th: Registration for Summer Session begins
April 7th: Preregistration for the fall begins.
Useful Links
About the Registrar
The New Brunswick Registrar's Offices serve as the custodian of student academic records. We provide and maintain essential processes and answer inquiries with confidentiality and integrity for our students, faculty, and administrators while supporting our mission. We also provide and support registration, transcripts and verifications, posting of grades and degrees, changes in residency, calendars, name and address changes, awarding of diplomas, as well as graduation and commencement information.
Our Mission: "We believe personalized high quality service is a necessity for achieving a rewarding experience at Rutgers. We are committed to supporting this goal by working together to recognize and meet the needs of our students through mutual respect and partnership."

Students can expect: Knowledgeable, organized and prepared staff; Personalized Service; and Courtesy.

Students are expected to be responsible for: Reading Information and asking questions; Being prepared and organized; and Being courteous.
Other Registrar Offices
Edited: April 2, 2019